Good news came on November 24, 2016 that 1170 days after we prayed together with Our Lady of Czestochowa before the first abortion mill She visited in North America.
On November 8, 2016 LeRoy Carhart decided to stop his extremely late-term abortion business in Germantown!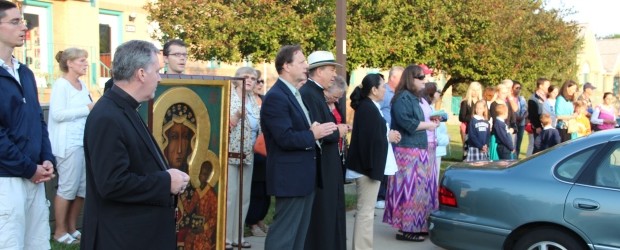 It was a sunny warm day August 26, 2013 on the Feast of Our Lady Of Czestochowa in Germantown in Maryland. At the beginning we did not realize that we are witnessing God's grace at work. You can read the report here.
As you can see something amazing happened. For God clock is ticking differently than for us. People from Germantown and from Maryland Coalition for Life continued to pray all that time. on November 24, 2016 Operation Rescue reports: Late-term abortionist Carhart Calls it Quits in Maryland! Here is the link.