The tour of Our Lady in Her Czestochowa Icon reached the parish of the Our Lady of Cisne, in the village called Celica. It is interesting to know that Celica is also a place in the province of Loja the southernmost part of Ecuador. Group of Lojanos came to this area and settled here.
It is located approximately 15 minutes from the town of Pedro Vicente Maldonado, and is the rural  north-west part of the diocese of Santo Domingo.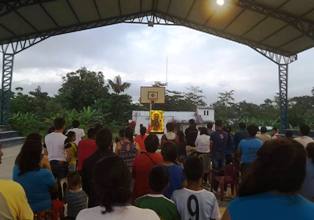 Here the Icon visited some communities, for example, went to the Unidos Venceremos II. This community is located three hours by car from the main parish, but Our Mother could not stop visiting the largest number of her children. A Mass was celebrated in the evening and the Icon was venerated all night.
At 10 o'clock the next day, She moved to another community called El Cisne, where there was a Mass and she was also venerated throughout the day; in the afternoon the farewell of the Icon took place and was taken again to the main parish church.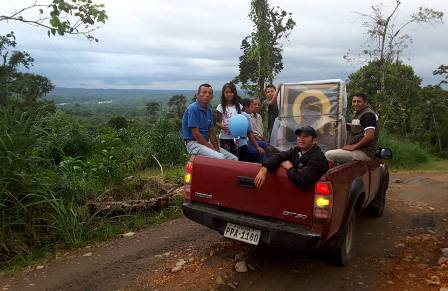 The Icon also visited El Calvario, proclaimed last November as a Calvary Sanctuary by Monsignor Bertram Wick, Bishop of the Diocese of Santo Domingo. On three hectares of land chapels that relate the 14 stations of the Way of the Cross were constructed.
In each of the communities that Our Mother visited, the parishioners were glad to receive Her. They decorated the altars with flowers and balloons, placing the Icon in the presbytery. In addition, men carrying the icon dressed in white to carry Her on their shoulders while the children threw flowers at the Virgin's feet.