On Friday afternoon the Icon of the Mother of God in Her Czetochowa representation arrived at the Church of Saint John of the Cross, in the sector known as Central Guasmo, a neighborhood with not a very good reputation south of the city. The pastor, Fr. Jorge Montalvo, was vicar for two years in the parish of Czestochowa, so he knows very well the history of the Icon from Jasna Gora.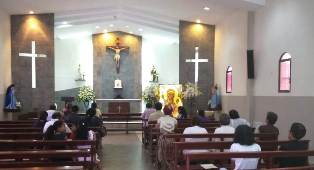 A nice visit was scheduled on Friday, September 20th. The Pilgrim Icon of the Virgin of Czestochowa reached the Chapel of Our Lady of Fatima and the Saint Joaquin Foundation and also Saint Ana in La Aurora, an urban parish of the Daule canton. Although the chapel was the first in the sector, that day it belongs to the Saint Albert the Great Parish, which serves as rector's church.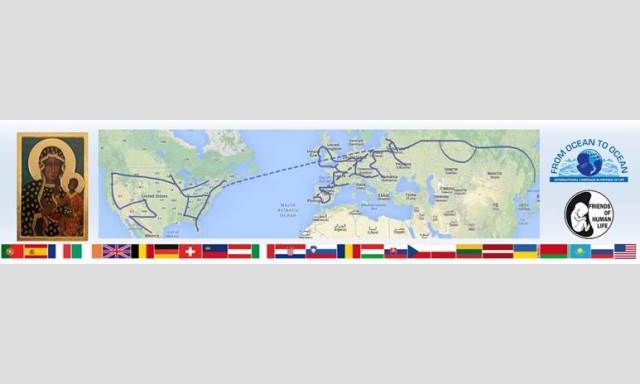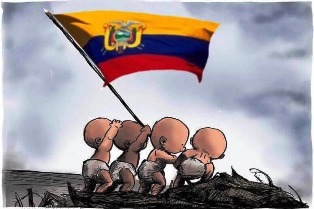 Tuesday, September 17 was a great day in Ecuador. The National Assembly, after years of postponing the vote on the reforms to the Organic Integral Criminal Code (COIP) of Ecuador, rejected the decriminalization of abortion for cases of rape, incest, non-consensual insemination and malformation of the baby in the womb, including until the ninth month of gestation. 70 votes were needed to legalize abortion, but they only reached 65. The reform did not take place.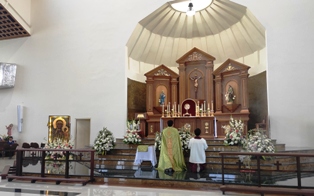 The Pilgrim Icon of Our Lady of Czestochowa arrived at the Parish of Saint Albert The Great, in the Daule canton, on Sunday morning, at the end of the Intensive Week of Prayer for the Life of the Unborn, which took place from September 8 to 15, since the archbishop of the Archdiocese of Guayaquil, Mons. Luis Cabrera, had requested more prayer so that no laws were passed in favor of abortion.