After taking the Icon of Our Lady of Czestochowa from the Parish of Our Lady of the Dawn, the next visit was the Parish of Blessed Virgin Health of the Sick, where Father Mario Oliva as a parish priest on Friday September 13 welcomed Her.
While the Icon was placed near the main altar, songs were sung to Mary, and then the Holy Rosary was recited for the intention of the unborn.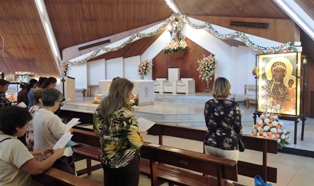 On the afternoon of Wednesday, September 11, the Icon of Czestochowa arrived at the Parish of Our Lady of the Dawn. The parish priest, Father Jaime Cedeño knows this image very well, since his first parish as priest was precisely the Parish of Our Lady of Czestochowa.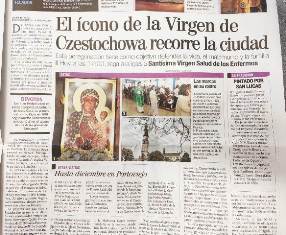 "Expreso" newspaper of national circulation in Ecuador publishes the news of the pilgrimage of Our Lady of Czestochowa Icon in the "initiative called 'From Ocean to Ocean' and whose purpose is to defend life and family."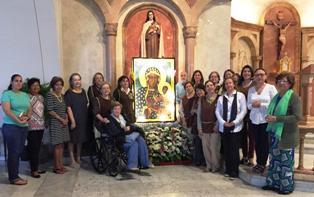 On Tuesday, very early in the morning, before the 8:00 am Mass, the Pilgrim Icon arrived at the Parish of Santa Teresita. Here She was received by the Adorers of the Blessed Sacrament who welcomed Our Mother with a street of rose petals and escorted Her to the side of the main altar, where they adorned Her with flowers and tablecloth.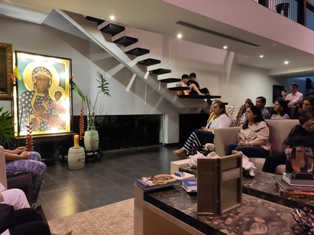 Throughout the pilgrimage of the Black Madonna during these years, the Icon has almost always visited cathedrals, churches and chapels. Catholic schools have also received the Icon, She has been in outdoor Christian events and twice inside prisons: in Spain and Canada.
But I think it is the first time that Mary has joined her children in a house to pray for a particular intention.