The "altar on wheels," also known as the Life Mobile, was transferred to the Austrian movement on Thursday, September 26th. Our Blessed Mother remained still in Italy and was being driven around in a minivan during that time.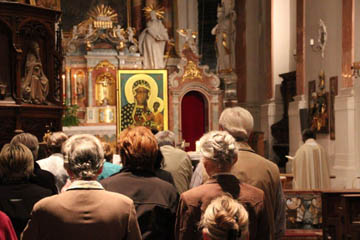 In the late evening of September 28th, the Icon of the Black Madonna journeyed through the Alpine mountain chain and arrived in Austria. For the last two days, She travelled through northern Italy.

The

...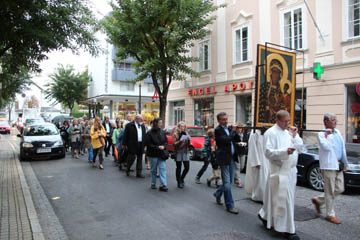 They greeted the Blessed Mother with the Polish song "Black Madonna," known all over the world and translated into many languages. This time, it was sung in German. Our Blessed Mother, in the Icon of

...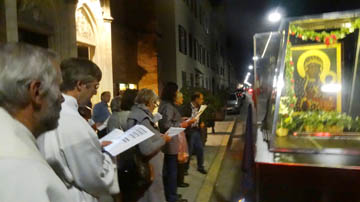 The prayer group of St. Vincent de Paul, from the church of MarienpfarreSchmerzhafte Mutter (Our Lady of Sorrows) in Graz, invited Our Blessed Mother for an all-night vigil.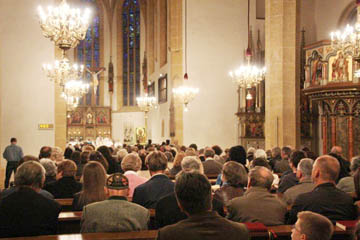 On Sunday, September 30th, at about 2:00 p.m., Our Blessed Mother arrived at the beautiful Church of Holy Trinity run by the School Sisters of Notre Dame. It is located in the very center of the city, right next to the entrance of the clock tower, a landmark of Graz.