After the ceremony of touching a copy of the Czestochowa icon to the original and blessing the copy, the icon of Our Lady begins to create her own history. On Monday morning, January 30, 2012 the Icon of Our Lady of Czestochowa, began the journey from Jasna Gora to Moscow, to the east through Minsk, Belarus.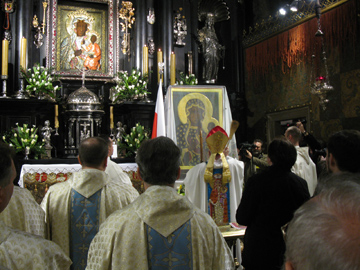 Leaders of pro-life movements of 16 European and Asian countries: Ukraine, Belarus, Lithuania, Latvia, Russia, Kazakhstan, Czech Republic, Slovakia, Hungary, Austria, Switzerland, Spain, Italy, Poland Portugal, UK, and U.S., met on Saturday January 28 at Jasna Gora. The protection of the civilization of life and love in the world was entrusted into the loving hands of the Most Blessed Virgin Mary. This act was prayed in English by Fr. Peter West from USA - Vice President of Human Life International, the largest worldwide pro-life organization, in Russian by Galina Maslennikova from Moscow – Head of Family Center at the Catholic Cathedral, in Polish by Ewa Kowalewska - representing the Club of Friends of Human Life - HLI-Poland.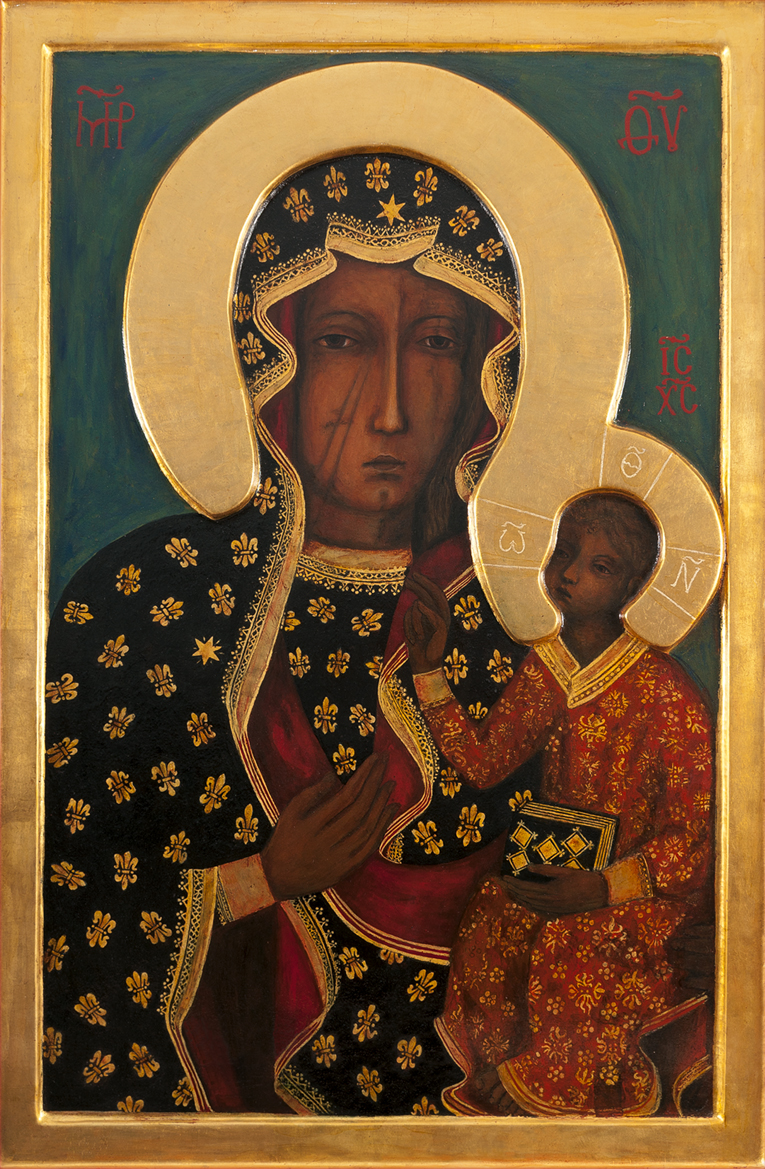 O Blessed Virgin Mary, Chaste Mother of God, Immaculate Virgin.

Into your hands we entrust the great cause of protecting the civilization of life and love.
We live in a difficult time of a massive global attack by the civilization of death.
Very many innocent people are perishing - unborn children, the aged and the sick.
The number of victims already exceeds two billion human beings.
Each day an additional 50 thousand children die in their mother's womb.
Many people do not want to have any children at all.
Means of destroying fertility and life are becoming more and more common.