Fr. Marcelo Albuja, of the parish of Santa Clara of San Millan, received the Icon on Monday at noon. Father is a very modern priest, so he was interested in seeking more information about the Icon of Our Lady of Czestochowa online, to be better prepared for his homilies,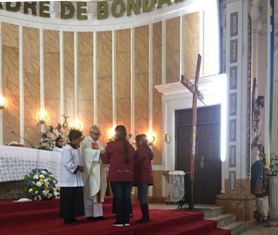 The Icon of Our Lady of Czestochowa came as a surprise to the parish of Our Lady of Perpetual Help. The parish priest, Fr. Alfonso Cherrez, received the Icon with great affection, but due to the short time he had, he did not manage to organize anything.
The Icon had come to visit the Basilica of the National Vote, and She stayed there three days, the weekend.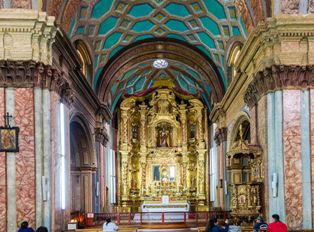 For four days the Icon of Our Lady of Czestochowa visited the parish of El Sagrario. It is located in the Historic Center of the Ecuadorian capital and is a part of the whole of the Catedral Primada complex. It seems more like an independent church than an attached chapel, both because of its size and because of its importance for the people of Quito.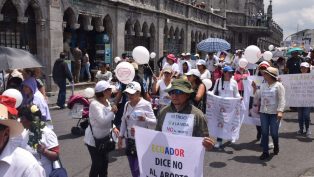 It's amazing how time passes! For a year now, the Pilgrim Icon of the Virgin of Czestochowa has been in Ecuador. Last year She was received with honors at the Mariscal Sucre International Airport, in Tababela, by Monsignor Danilo Echeverria, Auxiliary Bishop of Quito.