The Pilgrim Icon continues the journey through the Diocese of Santo Domingo.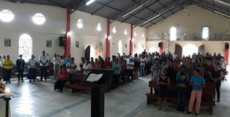 In his parish the Queen of Heaven the town of Monterey, Father Leonel Caselles received the Icon of Our Lady of Czestochowa on October 1 to the 3rd.  She came accompanied by the Cross of Evangelization. This was a double surprise for the faithful.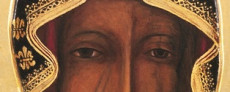 The visit to San Vicente de Paul Parish in El Esfuerzo village, 30 minutes from Santo Domingo in the direction of Quevedo (19 km.), was a surprise to the parishioners.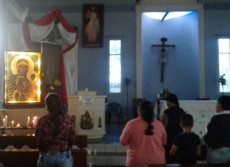 Father Hector Godoy is a committed shepherd of the Santo Domingo diocese. He is in charge of two parishes that are in the peripheries of the diocese: the parish of Jesus de Gran Poder (Jesus of Great Power) and the Parish of Our Lady of the Angels.
From the 19th to the 25th of September, the Icon of the Czestochowa Virgin visited the area of ​​San Vicente del Nila (which belongs to the first mentioned parish)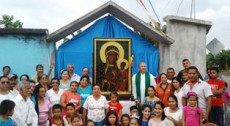 From Sunday September 10 to Tuesday September 19 the Virgin of Czestochowa visited the parish community of Christ the King of New Israel. The main church of the Parish is 17 kilometers from the city of Santo Domingo, on the way to Chone (Manabi), with a population of about 6 thousand inhabitants.