The Our Lady of Czestochowa visited the parish of "Cristo Salvador", located in front of the Chiriyacu Municipal Market, in the south of Quito. The visit took place from Monday the 13th to Wednesday the 15th of August.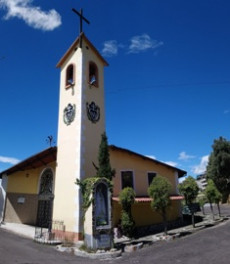 From August 2nd, the parish of Pilgrim Virgin of Puengasí "Virgen Peregrina de Puengasí" had the honor of hosting, and learning more about the image of Our Lady of Czestochowa.
It is a representation of the most respected virgin in Poland and Europe, known as Black Madonna with the Infant Jesus in her arms.
She is considered a symbol of motherly faith and love. The Christian tradition attributes the authorship of the original Icon to Saint Luke the Evangelist, who gives more details of the life of the Virgin Mary than the other Evangelists.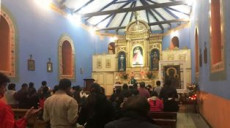 The Icon of Our Lady of Czestochowa continues its journey through the parishes of Quito, the capital of Ecuador. She was received in the parish of San Juan Apostol de Chimbacalle and in the parish of the Sagrada Familia de La Forestal.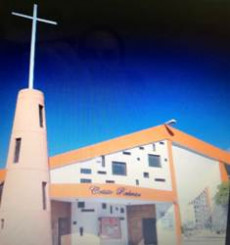 The pilgrimage of the Icon of Czestochowa aims to bring a pro-life message, but apparently, the Virgin Mary wants to take this opportunity to make herself known in this dedication that is somewhat unknown in Latin Americans.
Guadalupe Molina, catechist of the Pambachupa parish commented that they did not have time to prepare to receive the Mother of God as She deserves, but nevertheless, the parish priest, Fr. Manuel Noriega, took advantage of the homilies of the weekend, especially after the Rosary of the Aurora on Saturday morning and the three Sunday Masses,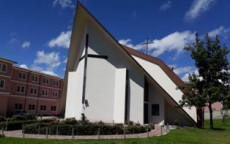 The Icon of Our Lady of Czestochowa also visited the parish of the Holy Trinity, accompanying the parishioners for three days. The Icon was received with a Holy Mass and the parish priest, Fr. Antonio Acosta, explained that the Icon travels the world in defense of the unborn and that it is the Queen of Poland and the Virgin to whom Saint John Paul II prayed.