Students from the Washington Pazmino Vargas Fiscal School of the parish of San Jacinto de Bua in the province of Santo Domingo de los Tsachilas were present to welcome the Icon of Our Lady of Czestochowa that travels the world in a pilgrimage, carrying the message that is so much need by the Latin American peoples.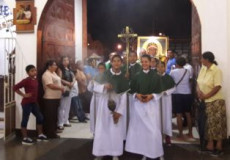 From the 2nd to the 7th of September, Our Lady of Czestochowa was present at St. Jacinto Parish in San Jacinto at the Bua. San Jacinto del Bua is a rural parish in the province of Santo Domingo de los Tsachilas, located in the northwestern center of Ecuador, 40 minutes from the city of Santo Domingo. It is 284 meters above sea level and has a population of approximately 11.000.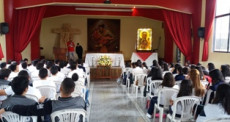 Our Lady of Czestochowa in Her Icon visited the Nazareth School and shared two weeks with students, from Saturday August 18 to Sunday September 2. The students had the opportunity to contemplate and pray in front of the Icon in the chapel of the institution.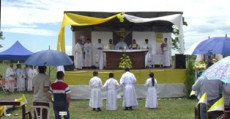 The visit to Arauca had a specific purpose, to meet the bishop, Monsignor Jaime Muñoz Pedroza, and the community that is carrying out the construction of a sanctuary in honor of the Queen of Poland.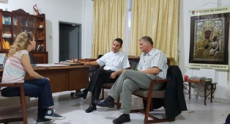 The last stop in Colombia was the Diocese of Arauca. This area is especially dedicated to the Virgin of Czestochowa, as the bishop of the diocese, Monsignor Jaime Muñoz Pedroza, some years ago saw the need to ask Our Lady to help heal the deep wounds