Our sweep of California with the Pilgrim Icon of Our Lady of Czestochowa led us next to Central California on August 2. Despite the summer heat, a large crowd of 250 people welcomed the Black Madonna to St. Joachim Church in Madera with a jubilant procession around the block and into the church.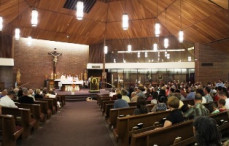 When we arrived in Sacramento, a city named after the Blessed Sacrament, Father Jeremy Leatherby, pastor of Presentation of the Blessed Virgin Mary Church, as well as Father Patrick Lee, a priest in residence, welcomed the Pilgrim Icon of Our Lady of Czestochowa with deep joy.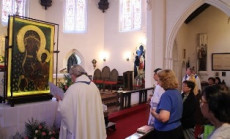 Continuing our journey through Northern California, we stopped at St. Margaret Mary Church in Oakland. Father Stanislaw Zak, who was particularly zealous in welcoming and hosting the Black Madonna, is Polish and has an intense devotion to Our Lady of Czestochowa. Father Zak encouraged additional prayer services, devotions, and opportunities for veneration.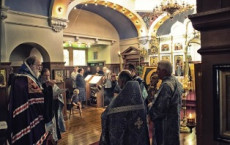 The faithful of Holy Trinity Cathedral and Bay Area parishes were honored to welcome the pilgrimage icon of the Most Holy Theotokos and Ever-Virgin Mary of Czestochowa. on the eve of the Dormition Feast.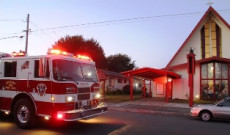 Arriving in the small, coastal town of Crescent City, California on July 24, Our Lady's entourage was welcomed by Father Adam Kotas, pastor of St. Joseph Church. He and other pro-life faithful hosted a well-attended neighborhood procession and Eucharistic Adoration with the Pilgrim Icon of Our Lady of Czestochowa prior to Mass that evening.