From May 27 to May 30 the icon of Our Lady of Czestochowa visited the Parish of Our Lady of Carmen and the city of Puerto Quito. This city is in the Pichincha province, but belongs to the northwest part of the Diocese of Santo Domingo.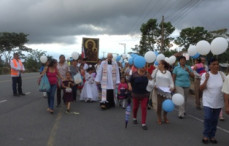 The Icon of the Blessed Virgin, during her tour in the province of Santo Domingo, visited the parish of St. Vincent Ferrer in the community of Andoas, the north-west part of the diocese.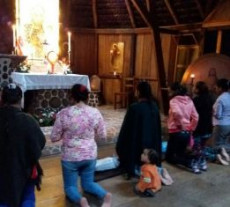 Agnus Dei is  initially a German community established in Santo Domingo with the intention of contemplative life. They came to Ecuador 20 years ago invited by the bishop of Santo Domingo. They work closely with Radio Maria, and for the last 8 years they have had perpetual adoration in their chapel.
From 17 to 23 May, the Icon of Our Lady of Czestochowa visited the parish of Our Lady of Sorrows. Father Segundo Merizalde organized the community for the reception of Our Lady.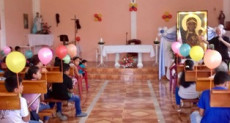 Continuing the pilgrimage through Ecuadorian territory, Our Lady in Her Czestochowa Icon from May 8 to 12 visited the Corpus Christi Parish. Fr. Roberto Carvajal received Her in the main church and in two separate chapels that are in the parish.