The last day of the stay in Bogota of the organizer of the international Icon pilgrimage of Czestochowa, on Tuesday, August 29, was very symbolic. He met with a group of leaders gathered in the Parish of the Oblate Missionary Fathers.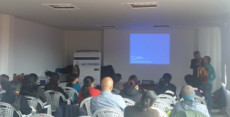 The beautiful city of Bogota is waiting to receive Pope Francisin in a few days. All their expectations are set on this visit that will surely renew the faith of the Colombian people and will bear fruit in religious vocations.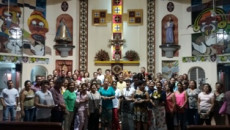 In Ecuador the Virgin of Czestochowa Icon is in good hands, but for Our Lady it is important to travel next year to Colombia the sister country, It is necessary to make friends with people committed to the defense of life. That is why the international coordinator of this initiative, Lech Kowalewski, traveled to Colombia.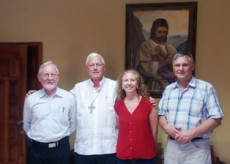 The Icon of Our Lady of Czestochowa has been in Ecuador since April. She visited 29 parishes of the diocese of Santo Domingo. Many faithful looked into the eyes of the Black Madonna and have felt the maternal embrace of Her protection.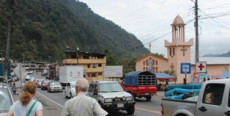 After almost a month in the parish of Blessed Virgin Mary of Mercy in Tandapi, Our Lady in Her Czestochowa Icon left the inhabitants of the region.