Father Leon Juchniewicz, a Polish missionary who is working in Ecuador for 30 years is one of the people who made it possible for the pilgrimage of Czestochowa Virgin to Ecuador. Father Leon was ordained on June 11, 1983 and after three years of pastoral work and a year of preparation for the missionary work, he arrived in Santo Domingo de los Colorados, which at that time was the newly created Personal Prelature.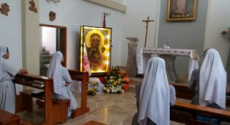 The Community of Polish Missionary Sisters who are based in Santo Domingo received very happily their Lady and Queen, the Virgin of Czestochowa. The Icon was there from May 1 to 5 in the community chapel, where four sisters are currently living: one from Ecuador and three from Poland.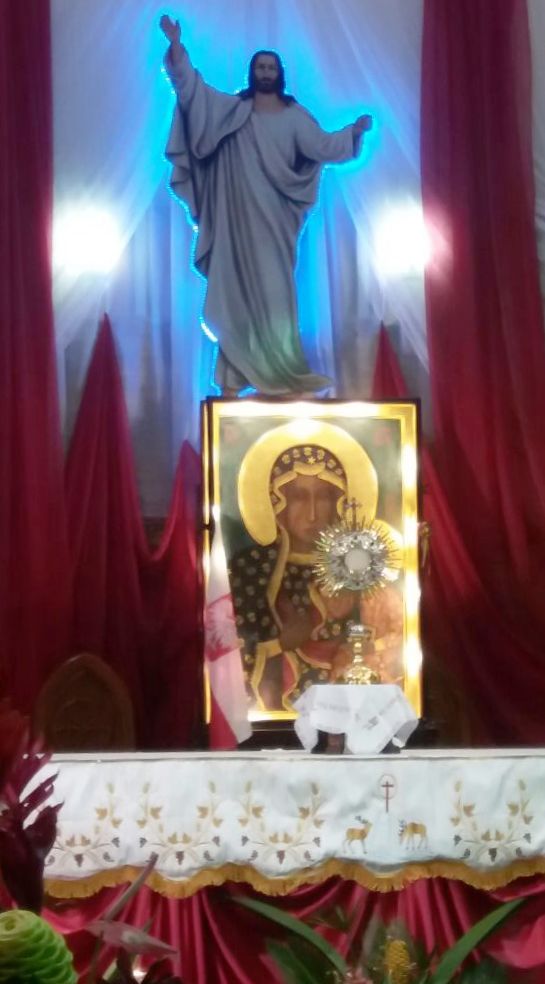 Holy Week, The Passover Triduum and Easter. Mother of God in  Her Czestochowa Icon spent in Santo Domingo with the Carmelite Sisters in the Monastery of the Holy Mother of Jesus and St. Teresa of the Infant Jesus, surrounded by their love and fervent prayer.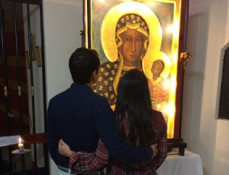 According to the schedule, the Icon of Our Lady of Czestochowa is visiting the parishes in the first municipal deanery of the Ascension of the Lord in the city of Santo Domingo de los Colorados in Ecuador. The official visit of Our Lady of Czestochowa in the diocese of Santo Domingo began on the Sanctity of Life Day  the feast of Annunciation and started with a Great March for Life from the oldest city church to the cathedral.