Our dear heavenly Mother, in the icon of Czestochowa traveled to Tijuana to meet her children. From April 30 to June 13 She will be on the northern border and the base will be the Shrine of Blessed Mother Teresa of Calcutta and the General House of the Missionaries of Charity Fathers.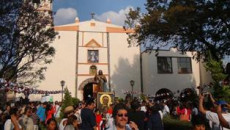 On April 12, 2015, the Catholic Church celebrates the Feast of Divine Mercy, instituted by John Paul II in 2000, on the second Sunday of Easter. Our Lady was picked up on Friday April 10th at 2 pm in the convent of the Concepcionistas Sisters of St. Beatriz de Silva,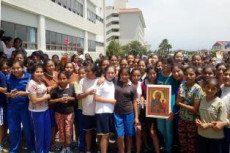 State of Mexico on March 31, 2015 -The Czestochowa icon was transported during Holy Tuesday evening by families of VidaFlorida Foundation, accompanied by Fr. Bartholomew Palys, priest from San Juan Bautista, Sanctuary of Divine Mercy .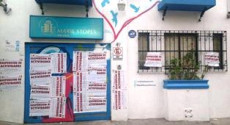 During Lent constant prayer lasted on the streets before selected abortion mills of many Mexican cities. In the metropolitan area of Mexico City three such places were chosen. In Mexico, abortion on demand up to 12 weeks of gestation was introduced by the parliament with the votes of left wing members in 2007.