It was precisely the closure of the "40 Days for Life" at the Basilica of Guadalupe in Solemn Mass presided by Cardinal Rivera, on Palm Sunday. Cardinal Ennio Antonelli, president emeritus of the Pontifical Council for the Family, who along with Cardinal Rivera and large families in 2009 were responsible for organizing the World Meeting of Families was also present.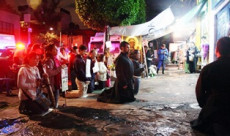 "40 Days for Life" is the action of prayer for the intention of saving lives of unborn children that begins on Ash Wednesday and lasts 40 days until Palm Sunday.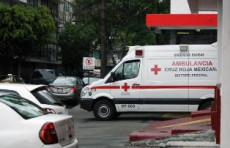 The Sunday 1:00 pm Mass was the farewell Mass for the community of San Francisco de Sales and Fr. Mario Contreras allowed the participants to venerate the Icon after the Mass. Our Lady left at 2:40 pm for the facilities of the Red Cross in a colony in Mexico City known as Polanco,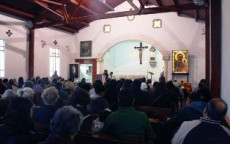 On the morning of March 8, the Blessed Mother of God in Her Icon of Our Lady of Czestochowa attended breakfast offered from 7:30am in the Parish of St. John Paul II & St. Thomas More, before beginning her journey for a week visit to St. Francis de Sales parish, in the city of Mexico, 13.5 km. from her Mexican residence.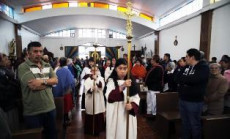 From Sunday, February 15th, the Holy Pilgrim Icon of Our Lady of Czestochowa was in a parish situated in the south west periphery of one of the most complex agglomeration in the world. In Alvaro Obregon a neighborhood known as "Piloto Adolfo Lopez Mateos". The name of the parish appears as a light in the darkness: Our Lady of Guadalupe, Star the New Evangelization.